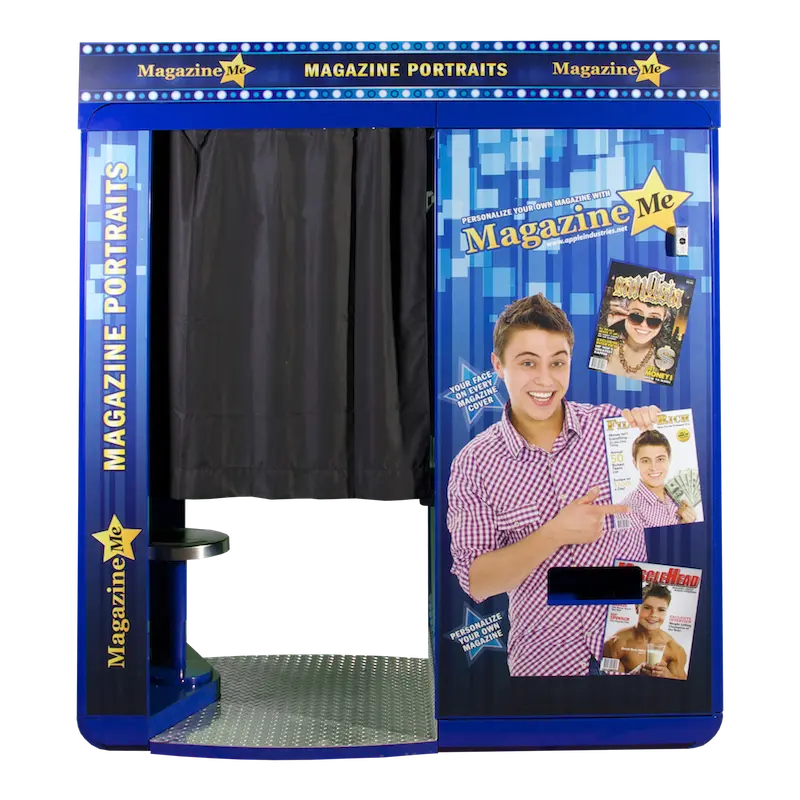 Magazine Me
Become a celebrity: put yourself on the magazine cover of your choice.
General Features
Caster Wheels
Mitsubishi Dye-Sub Printing System
Captures Photos on Flash Drive
DBA & Stacker (standard)
Credit/Debit Card Capability (optional)
Specifications
Dimensions: 70.00″L 36.00″W 83.00″H
Weight: 809lbs.
Film Capacity: 270 Magazine Cover Vends per Roll
Theme Packages
6×8 Photos
Custom Magazine Covers
Experience the excitement of seeing your face on a magazine cover. You'll be a celebrity on the magazine of your choice. Magazine Me is the perfect photo booth for creating a lasting 6 x 8 memory and souvenir for your family and friends. Magazine Me is available in two cabinet sizes. Perfect for Malls, Shopping Centers, Resorts and Amusement Parks.