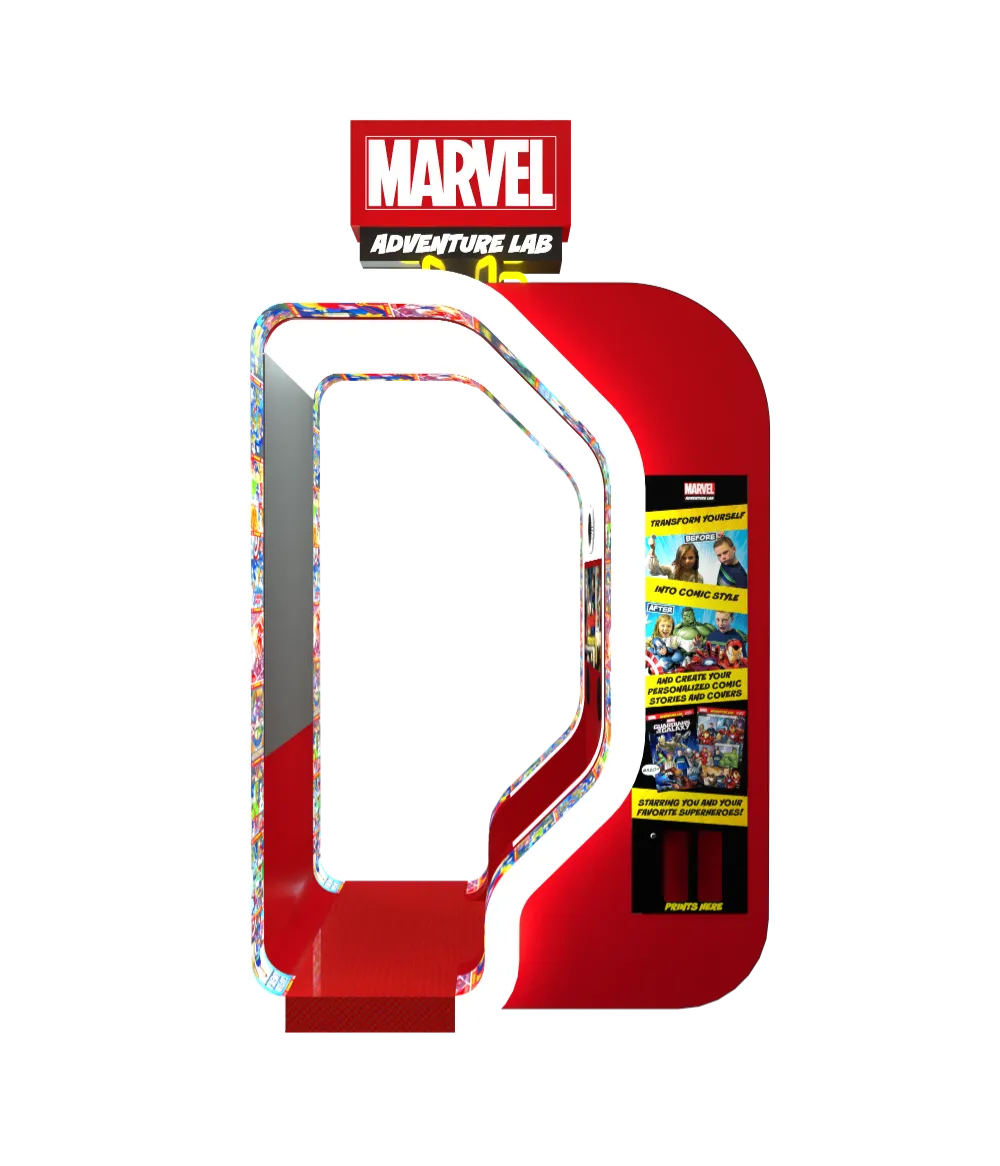 Marvel Adventure Lab
An exclusive amusement concept developed exclusively by Apple Industries in collaboration with Marvel!
General Features
Touch screen navigation
Credit & debit card capabilities (optional)
Under Marvel product licensing
In-house software with active subject segmentation
Specifications
Dimensions: L 68", W 44", H 110*"
*with top sign display
Weight: 1200 lbs
VOLTS 120~VAC / Hz 60 / Amps 7
Theme Packages
6×10 Photos
Exclusive Marvel Comic stories and covers
Auto-updated stories & covers
Remote Control Auditing System
Real time transaction monitoring
Customers choose from a wide range of frames inspired by comic panels and covers which are then personalized with their own comic photo. The customer's photo is transformed into a comic style effect and also integrated perfectly within the selected Marvel Comic Adventure. The entire process of taking a photo is fun and immersed within the Marvel Universe! Users are thrilled to capture a fun moment in the photobooth and cherish the photo as a keepsake.